Ground Freight Transportation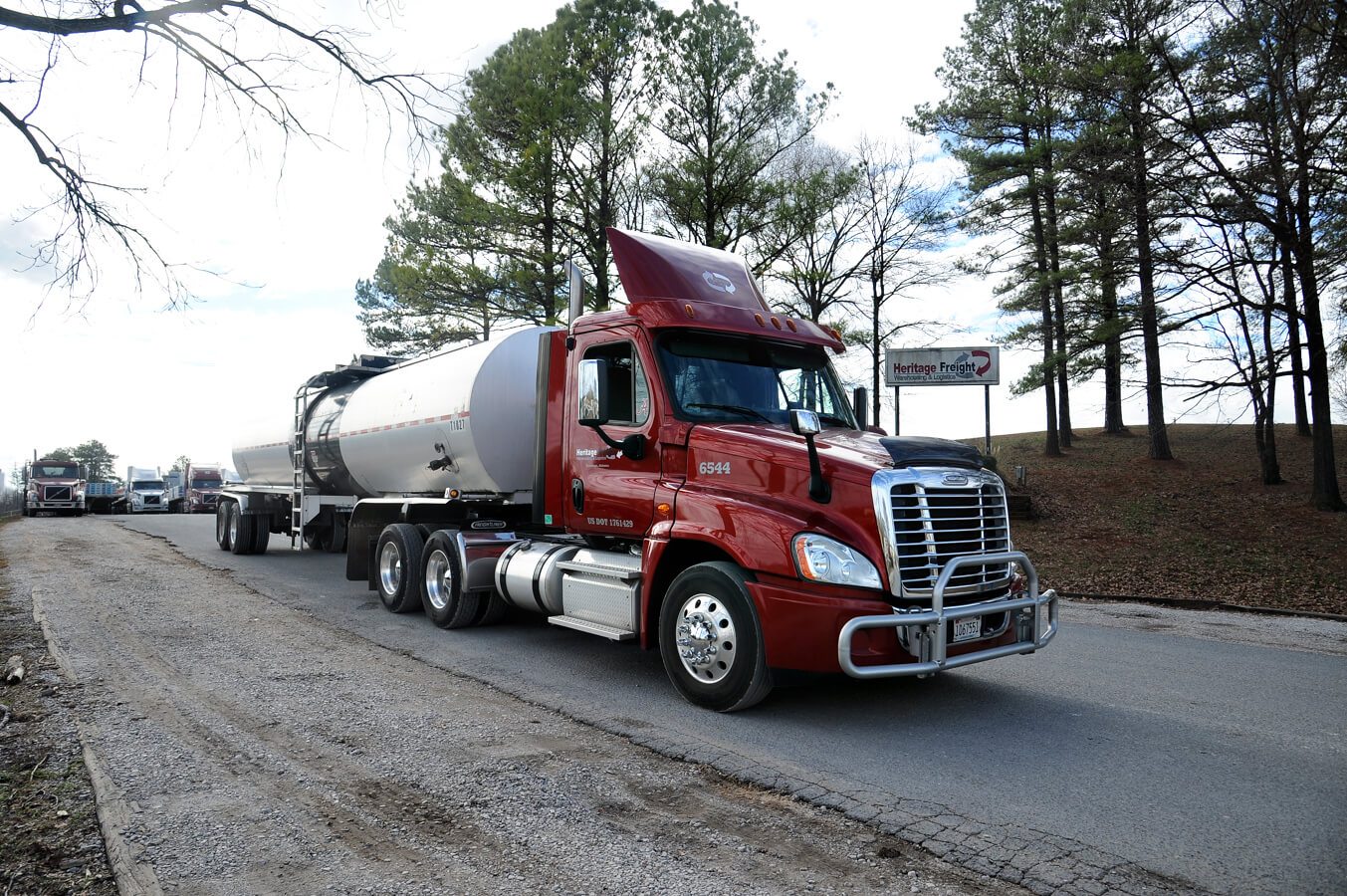 Heritage Freight currently operates a fleet of 100 satellite equipped, late model tractors and 100 late model 53-foot air ride dry van trailers, along with a regional flatbed division and a specialty division that includes open top chip trailers, walking floor trailers, and liquid and bulk tankers. Our van division services the eastern 36 states, primarily the Southeast, Midwest and Southwest.
Heritage Freight offers customers a competitive edge with:
•Assured on-time deliveries
•Customer-focused communication and follow-through
•A single point of contact for dispatch and order status information
•High-Quality, well maintained equipment
•An average fleet of two years old
•An excellent record of safety and operational excellence
•A state-of-the-art electronic dispatch and tracking system
•EDI Capabilities
•PeopleNet's Track and Communicate equipment, video intelligence monitoring, and Safety Analytics
•An experienced, customer-oriented workforce that delivers consistently great service
Our services include:
•Long haul, Regional and Local fleets
•Contract cartage
•Drop Trailers
•Teams
•Expedited Trucking
•EDI
•Trailer pool management
•Fast spot quotes and long term contractual agreements
We pride ourselves on a commitment to quality service.
Contact us today to find out how Heritage Freight can serve your transportation needs.